In the top bar of each page is the site index, "Tennessee Board of Law Examiners Index"

that includes links to pages for each Primary Category: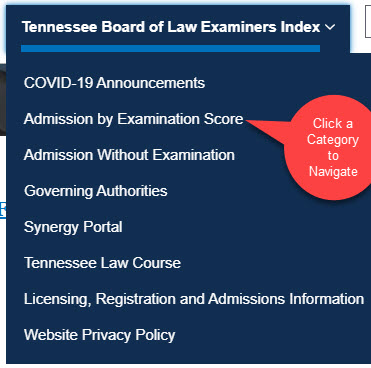 For small screens in the upper right corner, you will see "Menu"

CLICK MENU to show Search function & Index: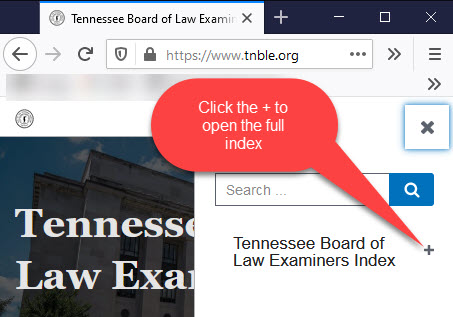 The index will display when you click the "+" sign.
Upon clicking the link for a Primary Category you will be taken to a Directory Page with descriptive links for how to apply for each type of admission, practice pending admission or supervised practice information, as well as additional information regarding admission and application requirements. FAQs, forms and links to Governing Authorities are also included on the Directory Page. For Exam Information, click the link for Admission by Examination Score to find pages dedicated to exam sites, schedules, and successful applicants. At the end of each page are quick links to the Index, directory pages and FAQs.